Why Buy Long Term Care Insurance?
There are several benefits to having a long term care insurance policy.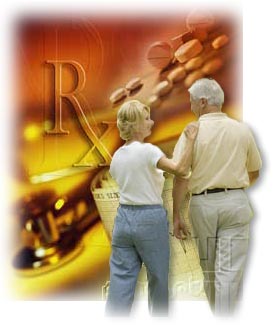 Keep your independence and dignity.
Seniors who are unable to pay for their own care must first have no substantial assets before they can qualify for Medicaid. Medicaid may not allow you the choice of home care or assisted living facility, instead it can insist on nursing home care. Also, Medicaid typically only pays for a semiprivate room and not all nursing homes accept Medicaid patients. Many people may feel indignity at being in a nursing home environment.

A long term care insurance policy gives you more options of care and freedom. You can decide to be cared for in your own home or in an assisted living facility. Ultimately, if a nursing home is needed, the policy will pay for the nursing home care.


Protecting the living spouse.
Married seniors who will need long term care need to consider the burden on their living spouse. Your spouse may be forced to pay for a care-giver out-of-pocket and deplete savings and assets. Without long term care insurance, the financial burden may leave minimal cash assets for your spouse.


Become less of a burden on your children or extended family.
Even if your children have decided that they will care for you, the mental and physical stress of care-giving can become a toll. Long term care insurance provides your family with aides to help in the daily tasks of bathing, dressing, eliminating, and more.


Peace of mind.
If you are single or have a limited support system, long term care insurance can help you assure that you will be taken care of. Insurance can pay for and coordinate for the long term care that you may need.