Long Term Care Insurance Policy Optional Benefits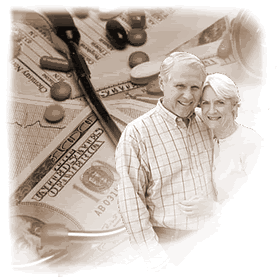 Having a good solid basic policy is a good foundation to start with. Long term care insurance companies can charge additional premiums for these optional benefits. To get affordable long term care insurance rates, eliminate or buy only a minimal number of optional benefits. Below are common additional benefits usually offered with new long term care insurance policies.
Respite Care
A caregiver who needs rest can put the insured person in a nursing home to receive care for a certain number of days a year without meeting the elimination period. Respite care is usually 7 to 30 days depending on your policy terms.
Bed Reservation
This option pays for to reserve your bed in a nursing home for a certain number of days. Suppose the insured person needs to go to the hospital but will be returning to the nursing home. Normally the cost of the bed would not be covered because care was not being received at the facility. This is only a valuable feature if there is a high demand for nursing homes in your area.
Restoration of Benefits
Some policies offer to restore benefits to the original maximum amounts after a period long term care if you are treatment-free fore a certain period of time. If your policy has a maximum benefit of five years and you have only used one year. With the restoration of benefits option, your total benefits are restored to the original five years if you do not need care for six months. Check the policy for specifics.